Date: 30-31 May 2017, Krakow, Poland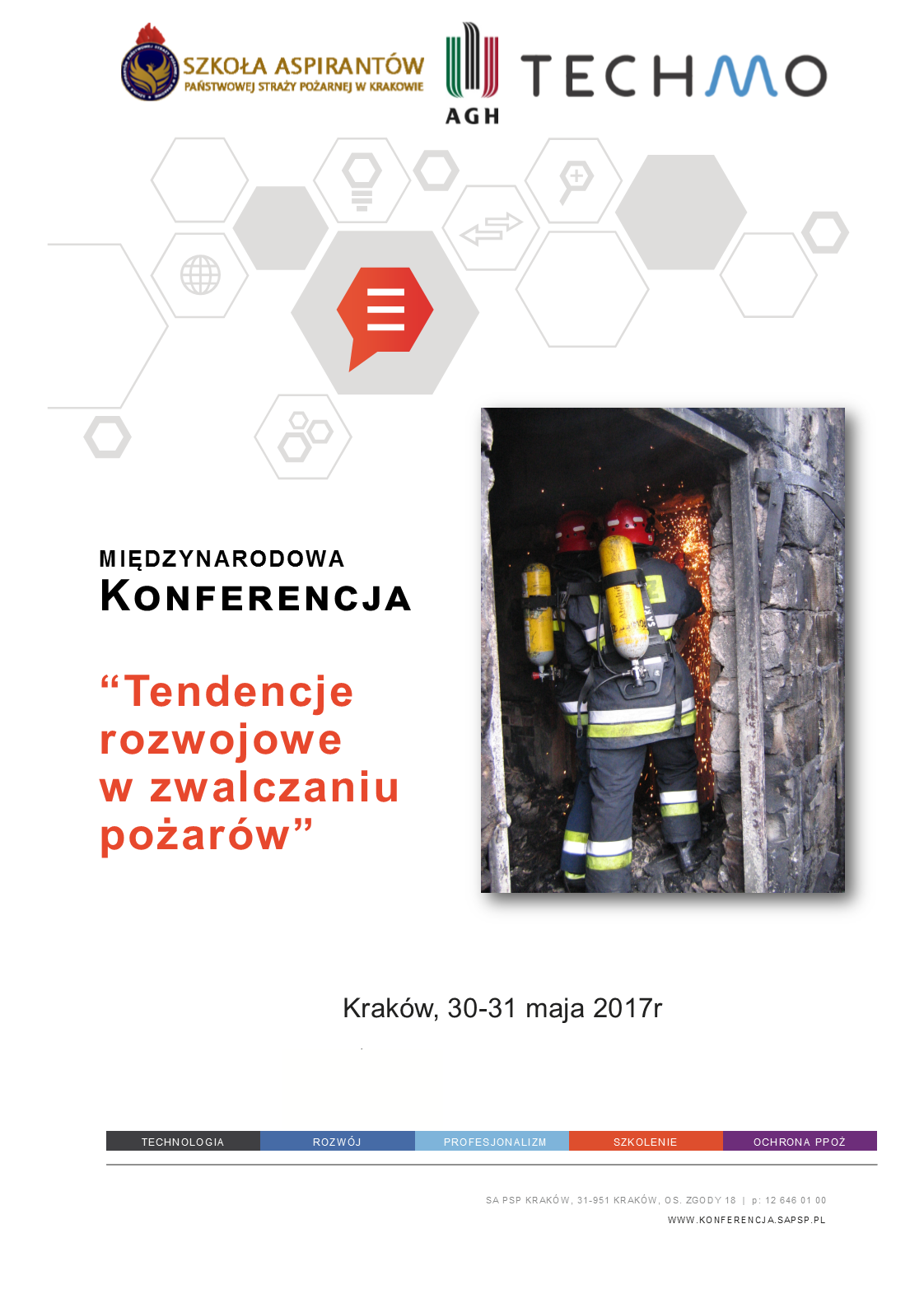 The conference is organized by:
- Fire Service Collage in Krakow,
- AGH University of Science and Technology in Krakow
- Techmo
The conference is addressed to the people:
• interested in using modern techniques in fighting fires,
• responsible for the fire safety facilities,
• representatives of government and non-governmental organizations responsible for tasks related to the development of techniques for fighting fires.
Sessions will be conducted in facilities of School of Fire Service Collage in Krakow and Kościelec near Proszowice.
Submitted articles will be published in the conference proceedings. Please submit paper proposals in PDF format to the address ziolko@agh.edu.pl.
Please find the files needed to compile the paper below. Files have been prepared in Word for Windows. They contain information on how to edit the paper and meet the required criteria of edition. We suggest using them as a template:
• pdf version of the editing description,
• file styl_word22.doc.
Accepted papers will be published in the conference proceedings. After the conference, extended versions will be considered to publish in the journal Safety & Fire Technique, ISSN 1895-8443. For the presentation of paper is planned 20 minutes.
Important dates:
Paper submission deadline 10 April 2017
Paper notification of acceptance 25 April 2017
Camera-ready paper due 8 May 2017
Registration deadline 19 May 2017
Conference in Krakow 30-31 May 2017
Conference fee 50 Euro